Speak French & not know it?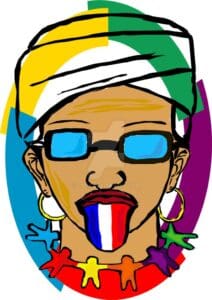 Do you give it a second thought when you use these words? Do you know you speak French without knowing it? Hundreds of French words are part of our daily expression. 20th March 2017 was celebrated as 'Francophonie day'. Schools, Universities and the Alliances Françaises all over the world organised various creative activities for those who love this language.
Every year, ten French words are chosen. These could be words that have been borrowed from another language and are now considered "French" or neologisms. This year's theme was technology and the ten words that were highlighted were – avatar, canular, émoticône, favori, fureteur, héberger, nomade, nuage, pirate and télésnober.
Would you like to enrich your vocabulary by learning a new French word every day? What is a 'canular'? Is it: a particularly hot day, a hoax, a thin tube.
Un canular: une blague, une farce ou une action qui a pour but d'abuser de la crédulité de quelqu'un.
Une canule : un petit tube utilisé après une intervention chirurgicale.
Une canicule : une vague de chaleur anormale.

Write to us or Leave a Reply below
We would love to hear from you!
Disclaimer: The views and information posted here belong to the author or respective companies and institutions and IFH is not responsible for its content or accuracy.