French Immersion Program
Live in a French-speaking country and speak the French language every day.
Give your child an enriching experience through our unique educational tour to France for 10 days. Learn conversational French, stay with host families, visit beautiful monuments and immerse into its culture.
I, Charvie Kharnal, am currently studying in class XI. I visited Paris sponsored by the Indo-French Hub for 10 days. It was an ecstatic and unbelievable experience as we stayed with the French-Native family in Brétigny-sur Orge. We visited the main monuments in Paris and did all the fun activities. I'm in love with Paris. I had an amazing stay and a fantabulous experience of a lifetime. Thank you Indo-French hub and Bijal ma'am for this once-in-a-lifetime opportunity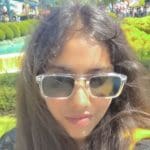 Charvie Kharnal
Great work Bijal ma'am. Its a pleasure to share with all - this wonderful trip in Paris that my daughter enjoyed with Indo French Hub in May, especially with Bijal ma'am who is such an encouraging n assuring person and is highly capable of handling all the children and arranging such memorable and fabulous trips. She is a responsible coordinator with clearing and solving all our doubts and queries regarding the trip and other formalities patiently and continued to be a full support when our kids were away with her. It was a very satisfying and fulfilling experience for us as parents to rely on and trust her and the other teachers to give our kids the most wonderful, lovely and memorable days spent in Paris. They just loved exploring the city with all an enthusiastic group. Looking forward to more such programs for my daughter. And all the best for your future programs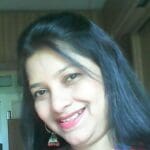 Abhaya Madvi
Thank you so much Bijal & of course Indo French Hub for giving every one of us a wonderful experience & making everyone comfortable, it was a chance for students to have a unique experience of stay with a French family, travelling by metro, exploring places ......had a great time.

Priti Panjari
Thank you so much, Bijal Menon, for this wonderful trip! It was an amazing experience, had a lot of fun with the group, made some great friends and visited some of the most exquisite locales in Paris  Looking forward to more such trips by Indo-French Hub.... c'est la vie!!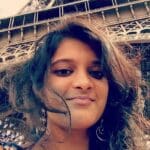 Nikhita Ravi
RA Podar – French Immersion Program 2019
Japaneet Student talks about French Immersion Program
Manali Teacher on French Immersion Program
Kush Student talks about French Immersion Program
Darsita Student talks about French Immersion Program
Sakshi Student talks about French Immersion Program