MA in French – University of Mumbai
Mumbai University - Dept of French offers MA in French and the preparatory course.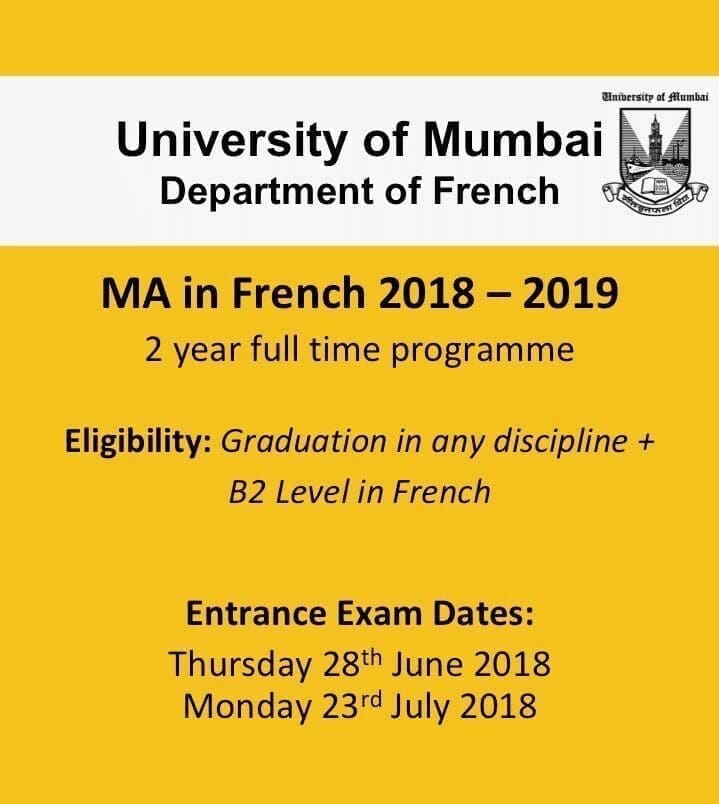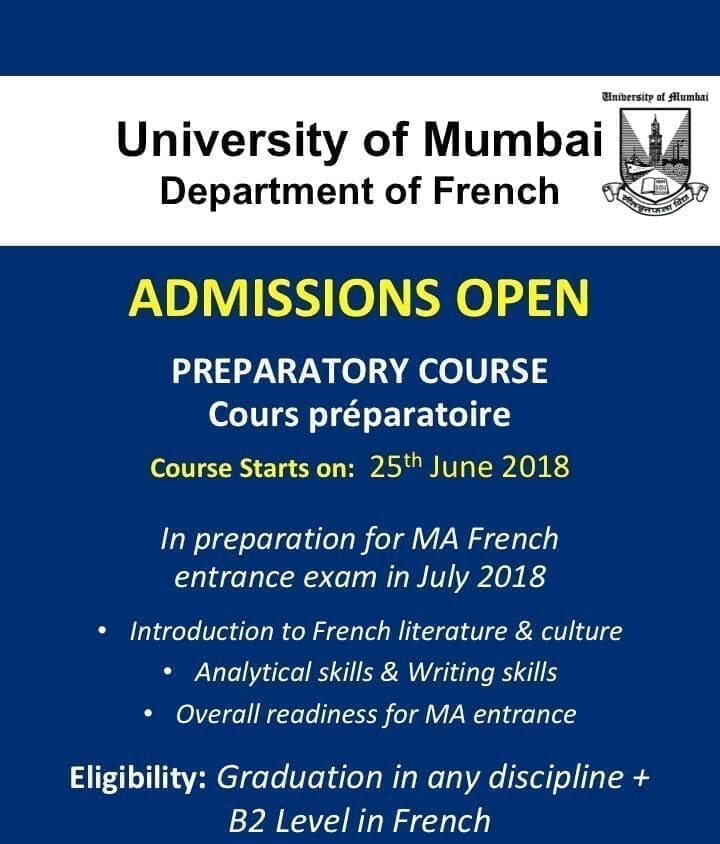 Dr Vasumathi is the Head of the Department of French at the University of Mumbai.
She holds an MPhil from University of Franche-Comté, France and a PhD from University of Lille 3, France
Disclaimer: The views and information posted here belong to the author or respective companies and institutions and IFH is not responsible for its content or accuracy.