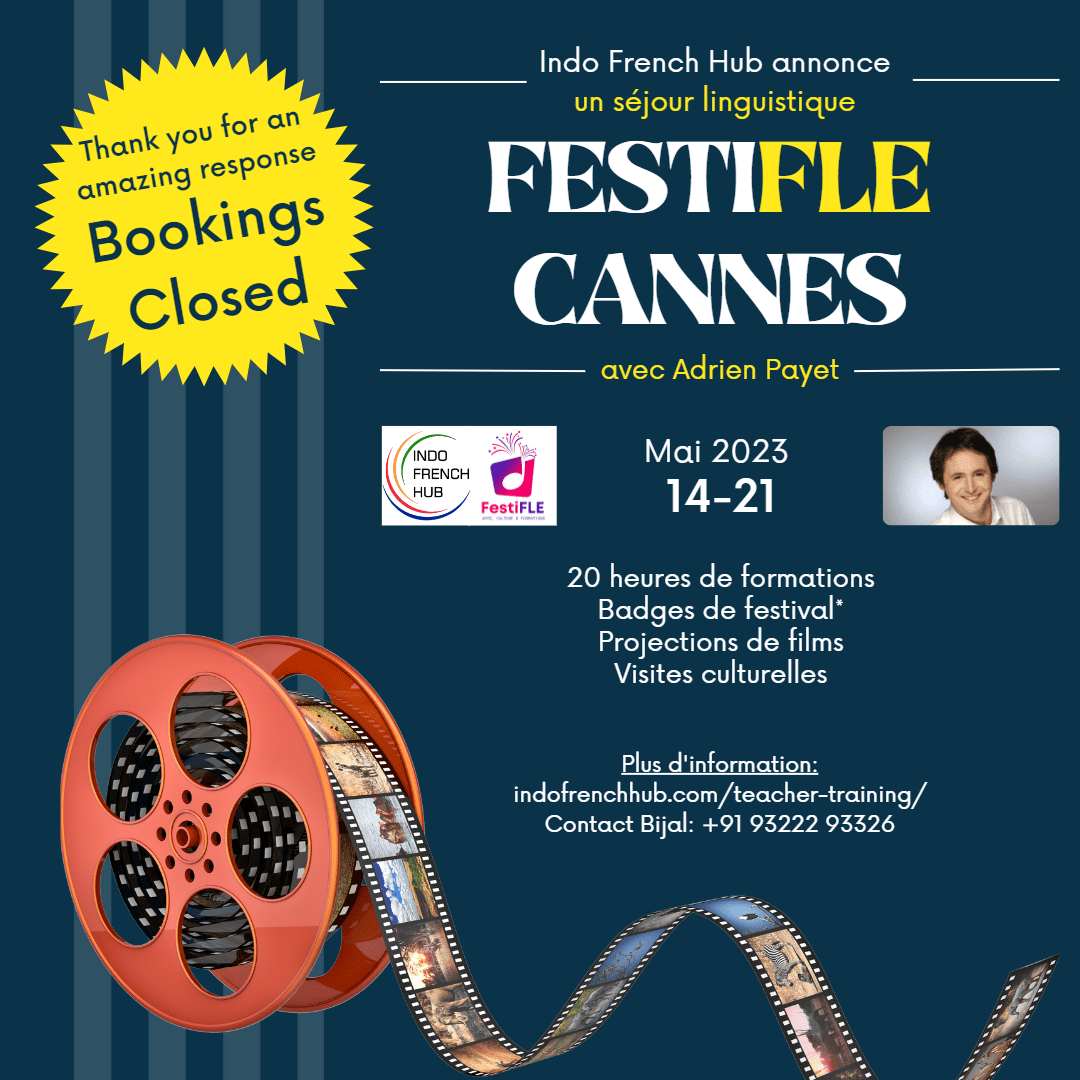 Séjour linguistique à Cannes – Mai 2023
What are Linguistic Stay Programs?
Where you achieve excellence through focused French language teaching techniques and upgrade your pedagogical skills. The course is conducted in association with top-rated academies with excursions to discover the region and local traditions
Resource Person
Adrien Payet

Directeur

Enseignant, comédien et formateur de formateurs, Adrien Payet est spécialiste de l'enseignement du français par le jeu et le théâtre. Il publie en 2010 chez CLE International l'ouvrage Activités théâtrales en classe de langue et anime des formations de formateurs et des missions d'expertise dans une cinquantaine de pays. Il développe de nombreuses formations sur les thèmes de la pédagogie active et de l'innovation en classe de langue. Il est co-auteur de 17 ouvrages de FLE chez CLE International. Il est également rédacteur de la revue Le français dans le monde depuis sa 400ème parution.