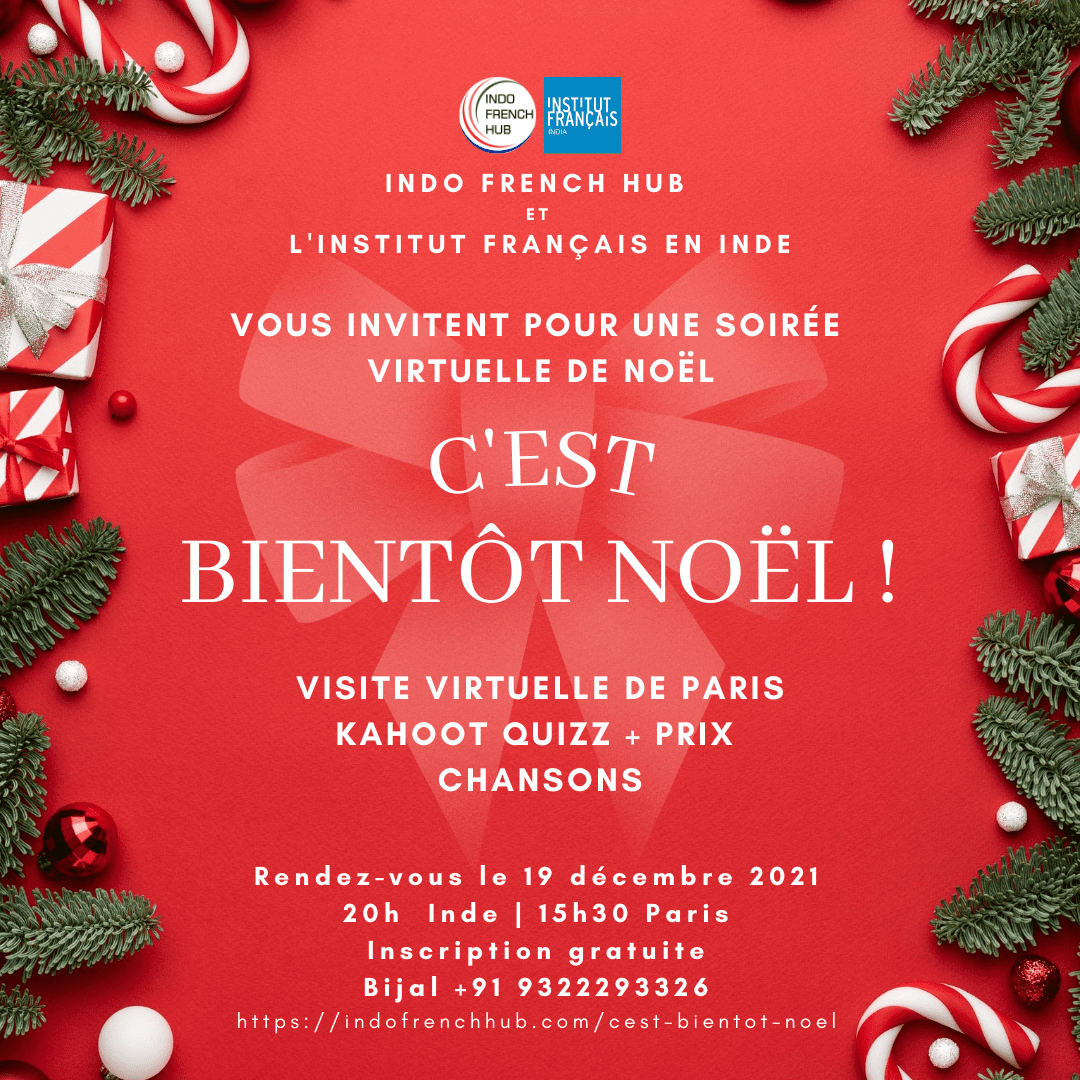 Resource Persons
Amrita RAGHUNANDAN

French Expert and Trainer

Actuellement formatrice indépendante avec plus de 45 années d'expérience professionnelle, Amrita Raghunandan a été professeure à l'Alliance Française de Madras pendant 22 ans. Elle a enseigné brièvement à SIES College et ML Dahanukar à Mumbai et à Women's Christian College, MOP Vaishnav College, Madras Institute of Technology et Anna University à Chennai. Après un M.A. French de l'Université de Mumbai, elle a reçu une bourse de 2 ans pour étudier en France et a obtenu un diplôme CREDIF de FLE ainsi qu'une Maîtrise de Lettres Modernes de l'Université Paul Valéry, Montpellier. Elle a aussi eu l'opportunité d'assister à plusieurs stages de perfectionnement en France.

Bijal MENON

French Teacher & Founder, Indo French Hub

Enseignante de français depuis plus de 18 ans et titulaire de DALF C1, j'ai fondé Indo French Hub (indofrenchhub.com), un organisme qui travaille pour la promotion de la langue et la culture françaises en Inde. Je suis issue d'une formation en sciences de l'éducation Master of Education, en philologie (Bachelor of French Studies) et Master of Arts (French). Je suis aussi titulaire d'une licence et d'un master en commerce. Lors de mon parcours universitaire, j'ai fait des formations courtes et des ateliers à l'Alliance Française de Bombay, à l'Université Stendhal de Grenoble, l'Université de Strasbourg. J'ai dispensé des cours de français à plus de 3000 collégiens et lycéens dans le cadre du soutien scolaire et j'envisage de former plus d'apprenants au Français Langue Étrangère dans les années à venir. J'ai également travaillé dans différents établissements publics d'enseignement et actuellement m'occupe de la gestion d'Indo French Hub. J'organise des échanges scolaires, les séjours linguistiques pour les étudiants et les professeurs de FLE, les cours de français en ligne, French Cine Hub et les ateliers pédagogiques.