Teacher Training Programs
Achieve excellence through focused French language teaching techniques. The course is conducted in association with top-rated academies for 1, 2, or 3 weeks along-with excursions to discover the region and local traditions.
Deepen your skills while sharing your knowledge during group interactions. The afternoon outings will allow you to discover this little corner that still retains the vestiges of its colonial past.
---
Upcoming Programmes
Decided to take my first trip to France with Indo-French Hub for a training program of 10days. Before leaving, I was absolutely blank and clueless about how will my organiser (Bijal Menon) would be.. I went for an experience of 10 days to taste the culture I've been and am a part and parcel for the past 11 years. Didn't know, would be bringing back a bag full of memories and above all meeting this hyperactive and beautiful soul.. Bijal love you for all that you have done in these 10 days.. I came for a professional encounter and have come back with a friend for life and a partner in crime. 'Thank you' stands very small for the bonding we shared and the time we spent.. looking forward for a great friendship ahead!
PS- All this would not have been possible without Amrita ma'am.. she is the source, the guidance and inspiration behind all. Ma'am, thanks for your constant support and a pillar for all of us..
Endless love to both of you. And yes, this trip is just a beginning.. 🤗😘😊😀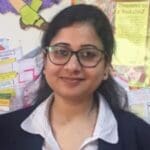 Shubika Chawla
Mon experience inoubliable
Cette semaine Indo French Hub a ouvert pour nous les portes francophones dans notre proper pays,Inde.
A part d'aujourd'hui on n'a jamais su que Pondichéry,une vieille colonie francaise etait si fascinante et pour cette experience inoubliable je voudrais donner un grand MERCI a Mme Bijal qui a donné infatigablement et la joie continuelle à notre sejour.
Pour moi, je vais me souvenir de cette semaine speciale pour toujours.
Sa gentilesse,son energie, son vivacite a fait cet aventure inoubliable.
J'attends avec impatience pour mon aventure prochain.
Je t'aime
Au revoir à tout le monde
J'espere que nous nous rencontrerons encore plusieurs fois a l'avenir.
Bonne chance, le bonheur et la bonne santé à tout le monde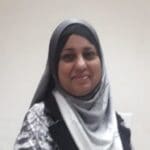 Mansha Chowdhary