Évaluation en ligne – un défi actuel?
When:
August 16, 2020 @ 4:00 pm – 5:30 pm
Asia/Kolkata Timezone
2020-08-16T16:00:00+05:30
2020-08-16T17:30:00+05:30
Where:
Zoom Webinar
LOGIN DETAILS WILL BE SENT AFTER PAYMENT & REGISTRATION
Contact:
Bijal Menon
+919322293326
Indo French Hub en collaboration avec Institut Français - Western Zone présentent un webinaire
Évaluation en ligne - un défi actuel?
Intervenante : Janvi MEHTA, Professeure de FLE/FOS

Comment faire une évaluation à travers des outils numériques?
Un webinaire intéractif pour la découverte des outils numériques pour faire une évaluation en classe de FLE/FOS.
Préparer vos évaluations tenant compte de toutes les compétences requises.
E-certificate will be provided.
---
RESOURCES
Outils numériques d'évaluation
WATCH THE WEBINAR
In case you missed attending the webinars, you can still watch the video recording here.
Once we receive the payment, you will receive an email with a link to watch the video recording of the zoom webinars.
PLEASE ENSURE YOU ENTER A VALID EMAIL ADDRESS TO RECEIVE THE EMAIL.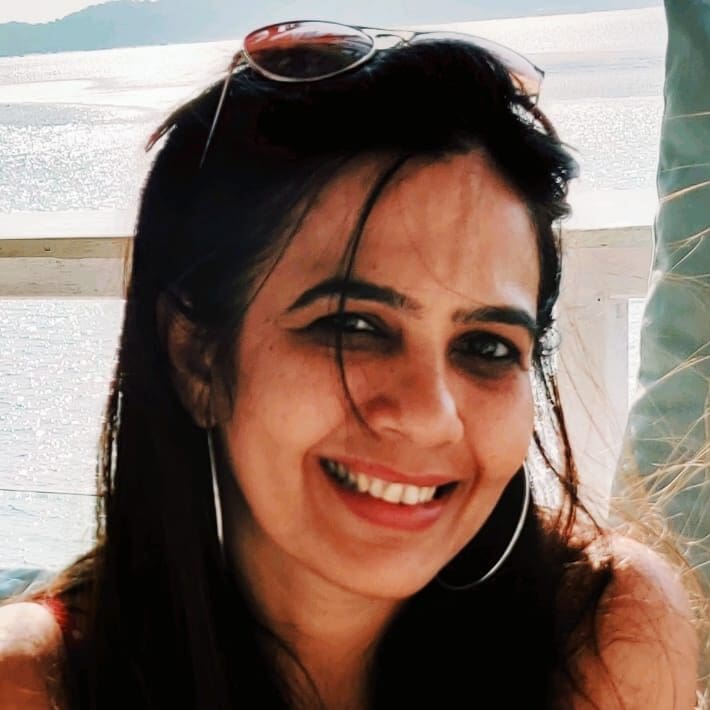 Janvi MEHTA
Enseignante de Français Langue Étrangère (FLE) et Français sur Objectif Spécifique (FOS) à l'Alliance française de Bombay depuis 2011.
Elle a fait sa Formation initiale- FLE à l'Alliance française de Bombay ( 2011) et à l'université de Grenoble (2013).
Elle a fait son MASTER FLE–1 à l'Université du Mans (2016). En 2016, elle a suivi un cours de la civilisation française à la Sorbonne.
Actuellement, elle poursuit son MASTER 2 - Ingénieries de l'enseignement et de la formation en FLE , dans le cadre de BELC, France Éducation internationale ( CIEP) et l'université de Nantes. Ce Master est axé sur les pratiques professionnelles représentant 200 heures de formation.
Elle enseigne le FOS dans le monde professionnel. Elle a formé les professionnels des entreprises comme Legrand, Naval Group, Total, Général Mills, Jet Airways, Tata Motors etc.
Janvi a travaillé pendant 9 ans dans des écoles internationales où elle enseignait la langue française (FLE) à des enfants et des adolescents suivant les cours de Cambridge.
Janvi est créative et elle fait plusieurs activités culturelles en classe. Pendant ses cours, la préparation de la salade française est la tradition !!!. C'est une expérience inoubliable pour ses apprenants.
---
Disclaimer: The views and information shared during webinars belong to the author(s)/speaker(s) or respective institution(s). Indo French Hub is a platform that connects content owners with content seekers and shall not be responsible for the content in any form. In case of programs that have registration fees, unless specified otherwise, the resource person shall be owner and person responsible for the content disseminated. Unless specifically authorized, any reproduction of the content by any participant in any form of any program conducted by us is not permitted and shall be in violation of the copyright act as applicable. The participants registering for any of our programs agree to have the technical resources required to participate in the online program. No refunds shall be processed for any reason whatsoever. In case any of the programs organized by Indo French Hub could not be conducted on the said date and time due to technical failure, sudden unavailability of the resource person or any other reason whatsoever, the said program shall be rescheduled to a later date and time.
If you have any feedback or queries, please leave your comments below: