Motiver les enfants et adolescents dans l'apprentissage du français
When:
September 27, 2020 @ 4:00 pm
Asia/Kolkata Timezone
2020-09-27T16:00:00+05:30
2020-09-27T16:15:00+05:30
Where:
Zoom Webinar
LOGIN DETAILS WILL BE SENT AFTER REGISTRATION
Contact:
Bijal Menon
+919322293326
Indo French Hub en collaboration avec Institut Français - Western zone présente un webinaire
Motiver les enfants et adolescents dans l'apprentissage du français
Intervenante :

Elodie VINCENT |

Ingénieure pédagogique spécialisée en didactique des langues
le 27 septembre 16h India |

12h30 Paris | 06h30 New York
Analyse du profil de l'apprenant jeune et adolescent

Présentation de contenus qui favorisent l'apprentissage et la participation des apprenants




---
Ces derniers mois ont montré qu'il est essentiel de motiver les jeunes élèves dans leur apprentissage du français lors des cours à distance. Dans ce webinaire interactif, Elodie analysera avec vous les caractéristiques du public jeune et adolescent et vous proposera des astuces, des activités et des jeux pour inciter vos élèves à apprendre le français et participer en classe, qu'elles soient présentielles ou en ligne.
Watch the recording of the Webinar here
---
About the Resource Person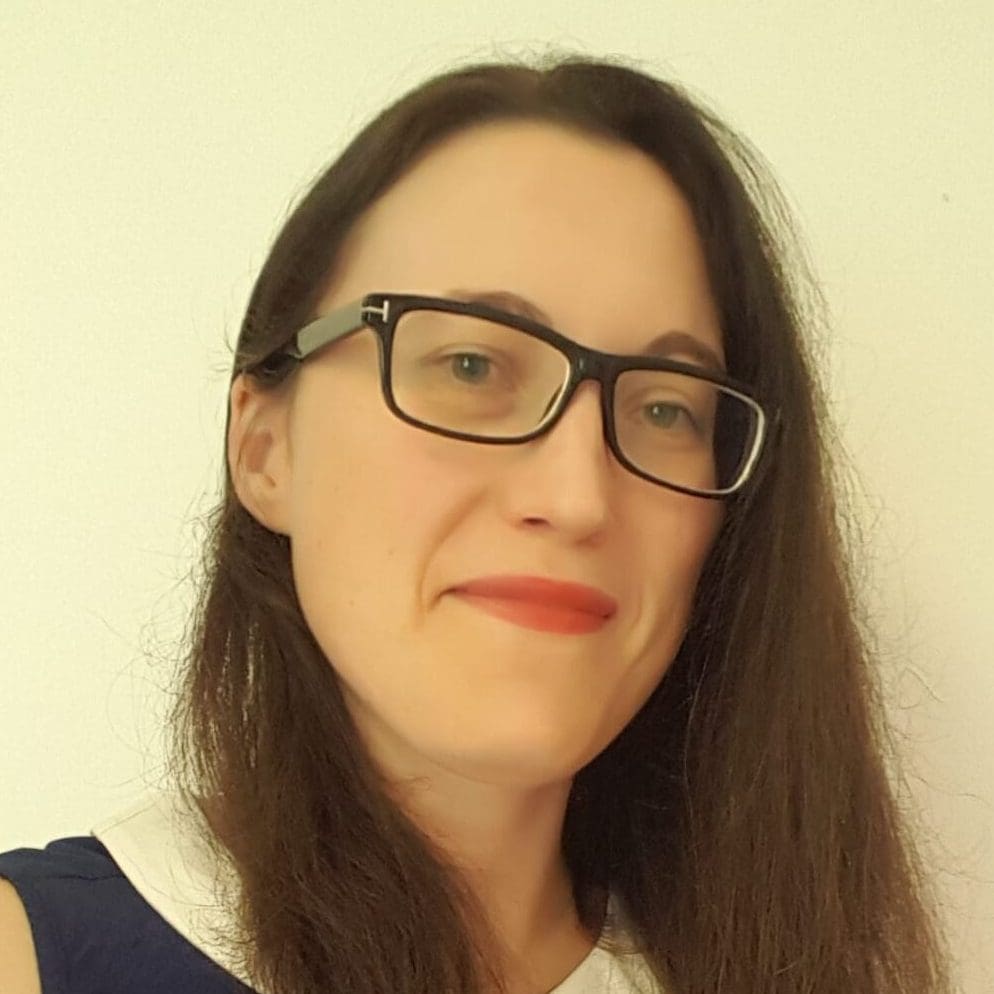 Elodie VINCENT
Professeure de français langue étrangère depuis 2009, Elodie a lancé sa propre marque : Your online French teacher qu'elle développe sur Instagram, Facebook et son blog professionnelle de professeure de FLE www.youronlinefrenchteacher.com
Elle a un Master en sciences du langage spécialisé en didactique des langues et en enseignement du français langue étrangère et seconde. Elle l'a obtenu avec mention très bien à l'université de Grenoble-Alpes - UGA (France).
Elodie est française originaire de Normandie. Elle a grandi dans cette région avant de poursuivre ses études dans d'autres villes françaises. Puis elle est partie travailler en Amérique du Sud quelques temps. Par la suite, elle est rentrée en Europe. Elle est maintenant installée près de Barcelone depuis 2007 où elle élève ses deux jeunes filles.
De même, Elodie est polyvalente. Elle a acquis une large expérience dans l'enseignement du français à différents publics, avec des besoins variés et dans des contextes d'enseignement multiples. Ses cours peuvent être en ligne, en présentiel, individuel, en groupe, de français général ou professionnel (commerce, tourisme, médical, secteur vinicole).
En plus des cours de français langue étrangère, elle apporte son soutien aux francophones expatriés dans la région de Barcelone. Elle a fondé Parlamamie, c'est une structure qui propose des classes de français hebdomadaires à Castelldefels (région de Barcelone) pour les enfants francophones non scolarisés en école française.
Grâce à cette combinaison unique de haut niveau d'études, polyvalence et d'expérience, Elodie peut appliquer les méthodologies appropriées qui correspondent à VOS besoins et qui vous permettent de progresser plus rapidement.
En conclusion, avec Elodie, vous allez apprendre mieux et plus rapidement.
---
Disclaimer: The views and information shared during webinars belong to the author(s)/speaker(s) or respective institution(s). Indo French Hub is a platform that connects content owners with content seekers and shall not be responsible for the content in any form. In case of programs that have registration fees, unless specified otherwise, the resource person shall be owner and person responsible for the content disseminated. Unless specifically authorized, any reproduction of the content by any participant in any form of any program conducted by us is not permitted and shall be in violation of the copyright act as applicable. The participants registering for any of our programs agree to have the technical resources required to participate in the online program. No refunds shall be processed for any reason whatsoever. In case any of the programs organized by Indo French Hub could not be conducted on the said date and time due to technical failure, sudden unavailability of the resource person or any other reason whatsoever, the said program shall be rescheduled to a later date and time.
If you have any feedback or queries, please leave your comments below: